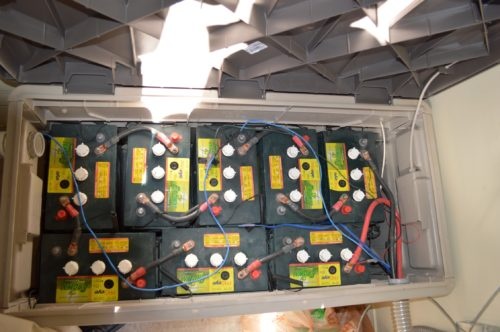 It's no secret—cold weather can kill batteries by slashing both lifespan and capacity. Even the highest-quality batteries can suffer during the freezing winter months. But you can protect yourself from the "Winter Battery Blues" and get more life and performance from your solar batteries by following these tips.
A new article in Solar Power World—written by Crown Battery's own John Connell—explains exactly how you can save your solar batteries from draining and dying during cold weather. And the best news is that these tips will work with any battery system, not just Crown batteries.
In "How to Prepare Your Solar Battery Bank for the Winter," you'll learn:
The "magic number" for maximum capacity

Simple storage solutions to extend battery life and reduce maintenance
Which technologies provide early warning – and can prevent battery failure
What you must know about Depth of Discharge
And more
There's even a helpful video included that will walk you through the tips so you have all the information you need to protect your solar batteries from the damaging cold weather in winter months.
Click here to learn how to prepare your battery bank for the winter now.