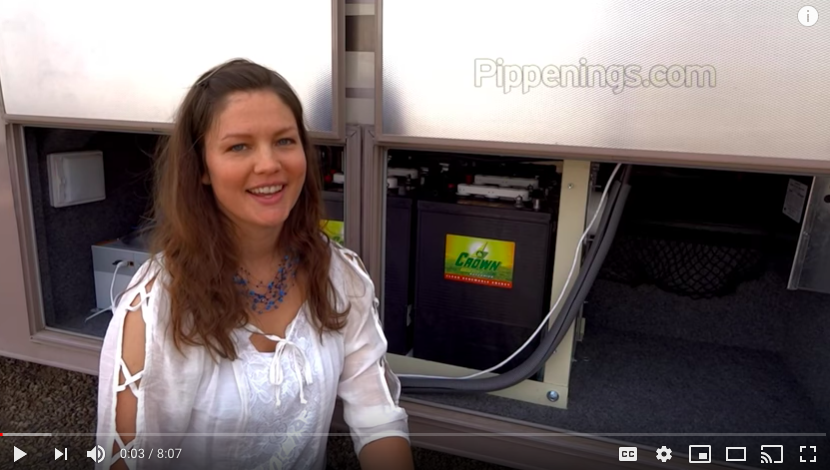 Pippi Peterson lives in off-grid in her solar-powered RV, year-round.
Because of the popularity of her YouTube channel about RV living, Pippi was offered free lithium batteries – and says she almost fell for the hype.
But as she dug deeper and learned more about the technology and the company who had reached out to her, she changed her mind.
"I'm not going to be somebody's guinea pig." – Pippi Peterson on why she turned down thousands of dollars of free lithium batteries
In the end, Pippi chose the flooded lead-acid batteries to power the RV that she lives and travels in – and runs her business from.
See the full story here – including the exact batteries Pippi chose to power her solar system and why.