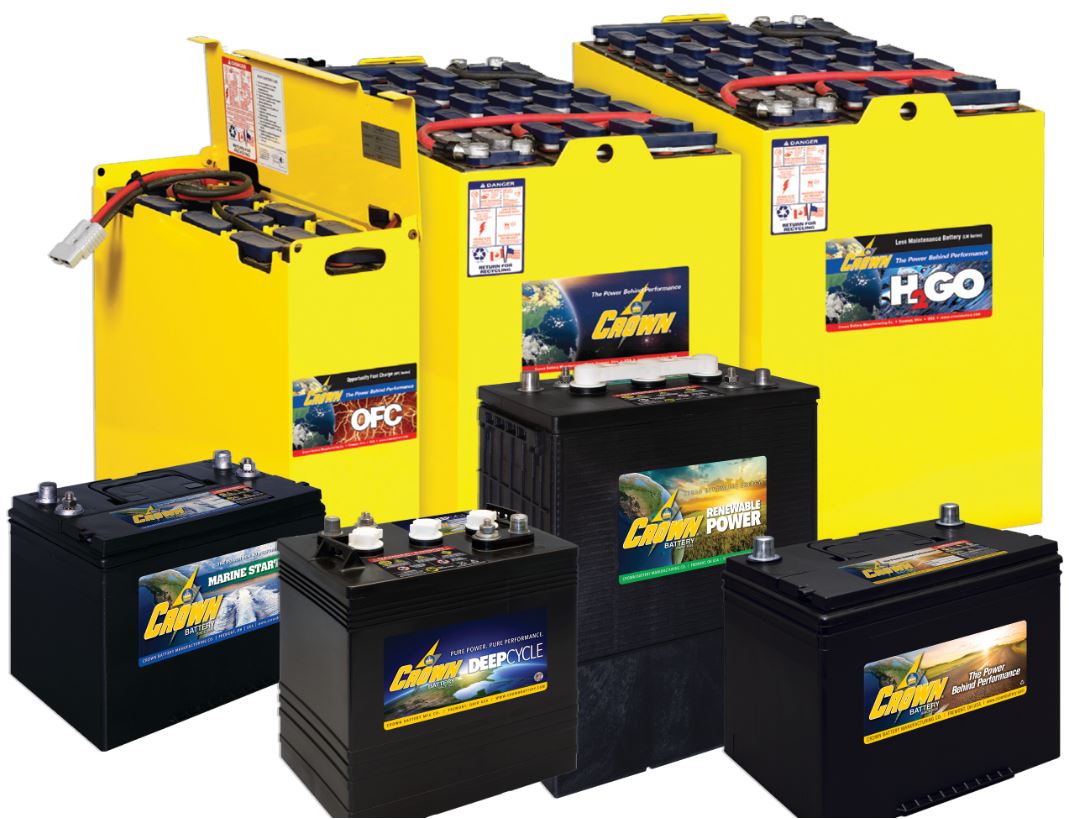 Can you imagine living without the electronics and lifestyle that batteries make possible? We can't.


Batteries ushered in the modern era, from powering early homes and cars to making a
wireless society and off-grid living possible.


Lead batteries power more than 270 million electric vehicles and 65% of forklifts in the United
States alone. They're the heart of battery backups for the internet and other critical
communications networks. They're even trusted by major airlines, remote hospitals, and the
U.S. military.

According to the BCI, "the U.S. lead battery industry enabled more than 95,000 jobs and
contributed more than $28 billion in total economic output to the [U.S.] economy."
Here are a two easy ways to celebrate National Battery Day:

1) Recycle your spent batteries

National Battery Day is an ideal time to recycle old car and other lead batteries safely and
easily across the United States. Crown Battery recommends contacting your local recycling
center or car mechanic. Or visit earth911 or recyclerfinder. Battery recycling is easy, effective, and Earth-friendly.

Standard lead car batteries are 98% recyclable -- more recyclable than an aluminum can.
There's almost zero waste, and the same raw materials can be purified and reused to build
decades' worth of new batteries.

According to the U.S. Environmental Protection Agency (EPA), lead batteries are also the most-
recycled product in North America (99%, versus 70.6% for aluminum cans).
Other battery types (like lithium-ion, 0% - 60% down-cyclable) should be partially
recycled and/or disposed of properly.

2) Check the batteries in your smoke detectors and remote controls

This won't help the planet – but making sure your smoke detector batteries are in good working
order could save your life!