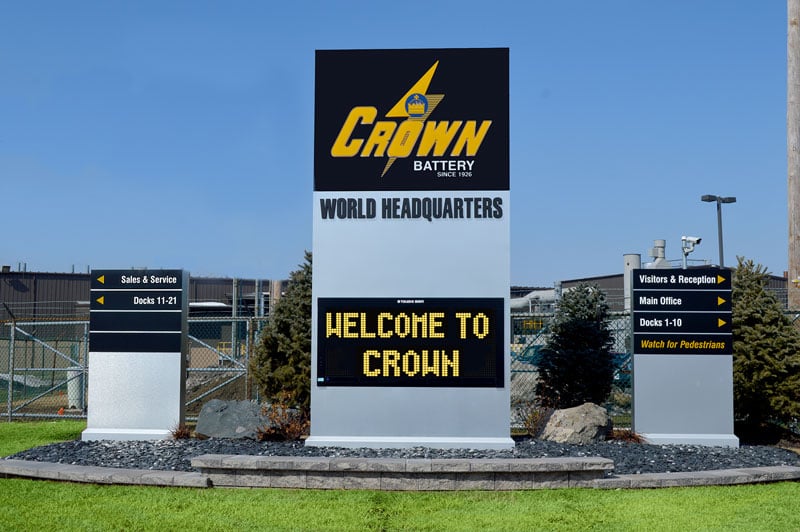 As we all know, commitment means a lot more than just doing some things, sometimes. At Crown, when it comes to sustainability, it means putting the health and betterment of our environment and global community at the forefront of every one of the processes and materials behind products we build, every day.
We're the first to admit that a battery that's 100 percent sustainable doesn't exist. But by making one of the most recycled and recyclable products on the planet, intensive use of reclaimed and recycled materials, and using 100% renewable power in our operations as well as implementation of many other innovative practices, we became the industry's most sustainable battery manufacturer and the first to earn recognition as a U.S. EPA Green Power Partner.
But while we're proud of being the undisputed green standard bearer of lead-acid battery manufacturing, sustainability means a lot more to us than building a more earth-friendly product. We strive to be a societal force for good in the world, supporting important nonprofit organizations that solve problems like hunger, educational inequities, and access to healthcare services. We've also established close relationships with regional government authorities and our water and electricity suppliers to protect the environments where we operate.
It's also one of our primary objectives to help our dealers, end-use customers and other stakeholders become more sustainable. That's why we created the Crown Battery Sustainability Fact Book ‒ to help separate myth from reality when it comes to distinguishing between truly sustainable products and practices and those which allege to be with unsubstantiated claims.
Download your free copy of our fact book here and contact us for more details, including how you can join us in our cause.