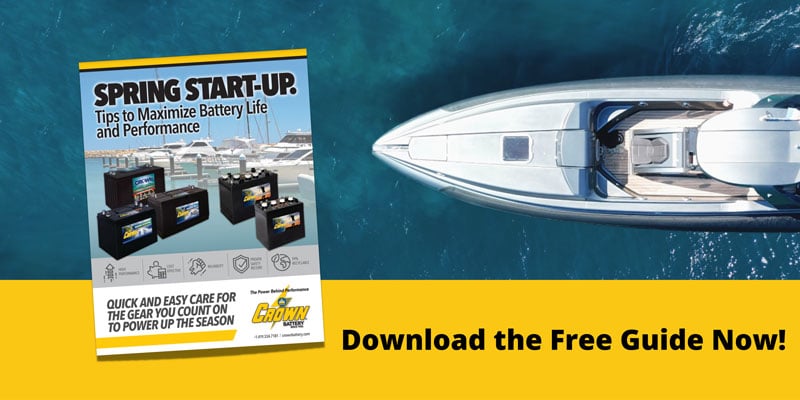 Days on the water should be enjoyable and carefree ‒ that's why if you're investing in a new battery this season, a CROWN1™ Maintenance-free Severe Duty AGM model is the right choice. Today's highly specialized motors call for equally advanced AGM batteries to deliver the CCA and power they need, so we developed and introduced a high-tech, low-stress and no-maintenance AGM solution to our already powerful marine battery lineup.
Precision engineered and built to work hard for boat owners who refuse to compromise, best-in-class CROWN1™ AGM Marine Batteries are constructed to provide performance and reliability:
Super-thick SolidCast™ plate construction, more Active Material and premium Glass Mat Separator add up to superior performance and longevity
Certified non-spillable, sealed, and maintenance-free
Safe, sustainable, and ultra clean with no gassing
Available in BCI Group 24 and 31 sizes
Proudly made in the USA ‒ just like all of our products
Need Some Pointers to Get Your Existing Marine Batteries Ready for Action?


Click the button below to download the Crown Battery Spring Start-Up Guide for quick and simple tips to prep your marine batteries and help maximize their performance when it's time to cast off.
Boats are a big investment ‒ and should be a lot of fun. Crown Marine Batteries are made so boaters can focus on having a good time and leave the thinking ‒ and power ‒ to us.
Note: the Crown Battery Spring Start-Up Guide is not intended as a replacement for your battery's manual, which offers specific maintenance guidelines and schedules for your exact model, but as a quick general reference guide to help you get the most from your investment.