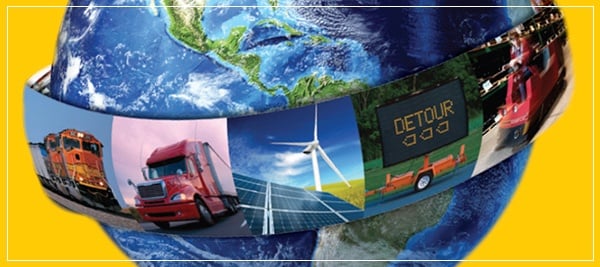 No matter what type of batteries you are searching for, it can be a challenge to find credible battery information. The following sources may be helpful in your research process:
First and best, Crown Battery's website offers extremely credible and easy-to-use product and best practice information for a universe of lead-acid battery applications. This makes it easy and effective to compare different styles, types and sizes of all sorts of batteries.
Battery Council International (BCI) is a not-for-profit trade association formed to promote the interests of an international battery industry. BCI brings together the leading lead-acid battery manufacturers in North America and other major players from around the world. In addition, BCI establishes technical standards for battery manufacturing and actively promotes workable environmental, health, and safety standards for the industry as a whole.
3. Safety First!
Be attentive to potential risks and best practices for care, handling and management of batteries.
4. Sustainability and Responsibility
These are values that are inherent in the use and deployment of batteries. Make sure your battery purchasing decisions are aligned with battery technologies and suppliers that support sustainable use and recycling.
Need a higher level of understanding about your power options? Then go to The Battery University website to learn more about different battery chemistries, their benefits – and how the technology can be deployed.