How one Pro Angler's boat batteries charge twice as fast – and last longer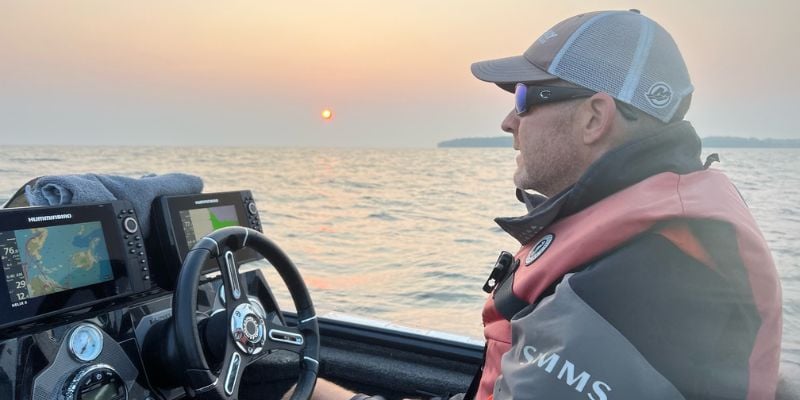 "There's lots of power in Crown AGM batteries. And with my new BOS12v3 battery optimizer and charge leveler, they charge twice as fast." - Michael Simonton, Simonton's Lake Erie Bass Fishing
A former Bassmaster Elite Series Tour angler, Michael has used Crown batteries for over 15 years – in tournaments, for business, and during summers off from his teaching job.
We caught up with Michael to see how his new charging system changed his fishing game. Note: Crown Battery does not own or hold a financial stake in PRO Charging Systems or their Battery Optimization System (B.O.S). The views reflected here are solely those of Michael Simonton.
"If you don't have good batteries and a good onboard charger and a smart charge leveler like the BOS12v3, you won't have a reliable trolling motor… and you won't have a good day."
"For tournament anglers, charters, and weekend anglers, knowing your batteries are charged right is high on your list of priorities. So much of our fishing depends on batteries for our trolling motor, electronics, power steering, and live wells. The right batteries and charging system help you stay out longer to catch more fish."
Q: What was it like before your smart charger?
A: "When I was a Bassmaster Elite Series angler, I'd always wake up early to ensure my batteries were charging -- especially for 13-hour days. Now, I just check my phone to see my batteries' status!"
Q: "What changed with your new battery charging system?"
Peace of mind
"The same things that matter to me matter to anybody. You need your equipment to work. It's a humongous piece of mind knowing my batteries' condition. It doesn't matter where you get a battery from; some electronics could fail and kill batteries early. I already had a charger. But my BOS12v3 optimizer's Bluetooth connection and the app mean I can check my batteries from my phone. That makes catching problems easy."
Equal charging
"The PRO Charging Systems BOS12v3 battery optimizer [not a Crown product] ensures all batteries get an equal charge. That's important because my trolling motor will only run as strong as my lowest-performing battery. With this system, the stronger, more fully-charged batteries put energy back into weaker ones, equalling things out… and my system performs better."
Faster charge
"When I return around 1:30 pm from my trip, I always charge my batteries immediately. This new battery optimizer makes charging more than twice as fast as the last one I had charging my batteries for electronics. So I can cut charging time in half – and go out twice or be all set for my next fishing trip."
At-a-glance battery health
"I know that I'm getting the most power out of my batteries... and I can see the condition of each battery, from available power and health to temperature, on my phone!"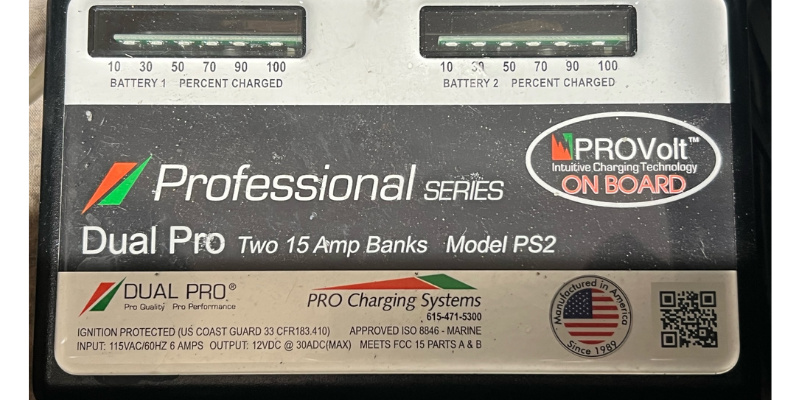 Q: "What made you choose Crown batteries for this system?"
A: "I love the fact that Crown Battery is made in Ohio. Whereas many parts for other lithium and AGM batteries come out of the same factories overseas. You get better quality and reliability with US engineering and manufacturing.
Plus, Crown AGM batteries are maintenance-free and 99.3% recyclable.
And they have lots of power. These days, I do six- and eight-hour tours with dual Crown AGMs for electronics. And my batteries are only down to 88% after six hours of fishing."
Q: "How have Crown AGM batteries + the BOS12v3 Battery Optimization System changed your everyday life?"
A: "Short-term, I can see batteries' health immediately -- and they charge faster. And long term, this combo helps me by knowing my batteries operate at their peak performance. That's peace of mind and more money in your pocket because you won't need to buy batteries as often."
Easy to install
"A quick call to Crown's tech support helped me confirm wiring. It's a super easy install -- a power cable and a few clips that go over the battery posts. And that's it."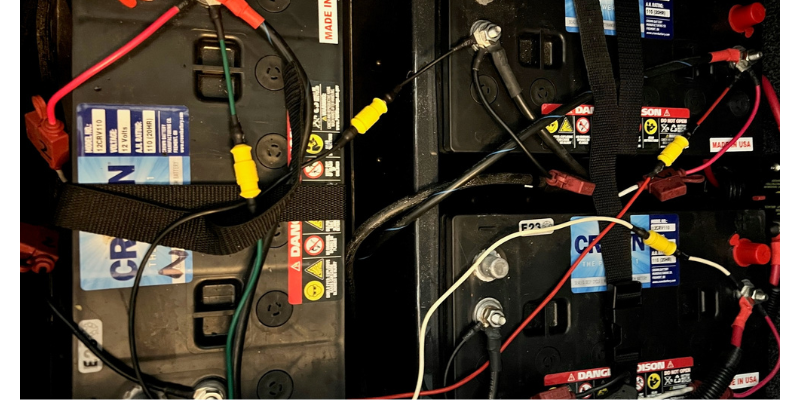 Q: What would you tell other people about this new battery optimizer and charge leveler?
A: "I'm really conscious about not telling people where to spend their money. But my trolling motor was expensive, and if I don't get the highest use out of it, I've wasted my money. If you invested in your trolling motor, I'd have a hard time not recommending you get one of these.
Crown sells these charge optimizers, and they're a great way to make your system better... and knowing the benefits, I would totally spend the additional money to extend system life."
What's Next?
If you want more tips to improve battery life and enjoy more time on the water, sign up for our free newsletter now:
Simonton's Lake Erie Bass Fishing (Bass Islands and Catabwa State Park)


Location: Berlin Heights, OH, USA (East of Sandusky)

Latitude: 41.320721
Longitude: -82.493309



Total system capacity:
Trolling motors: 112-pound thrust Minkota Ultrex, 36V


36V Crown Battery AGM array (3 x 31-series AGMs)
Electronics run separately for a better picture on depth finders
2 x 31-series Crown Battery AGMs, running parallel

Starting battery:

31-series Crown Battery AGM starter

Power steering:

Crown Battery recyclable, flooded lead-acid starter


Components:


4 Humminbird Depth finders

Reading 12.4V at start, 12.2-12.3V at end of 6-hour day

5 transducers, including MEGA Live