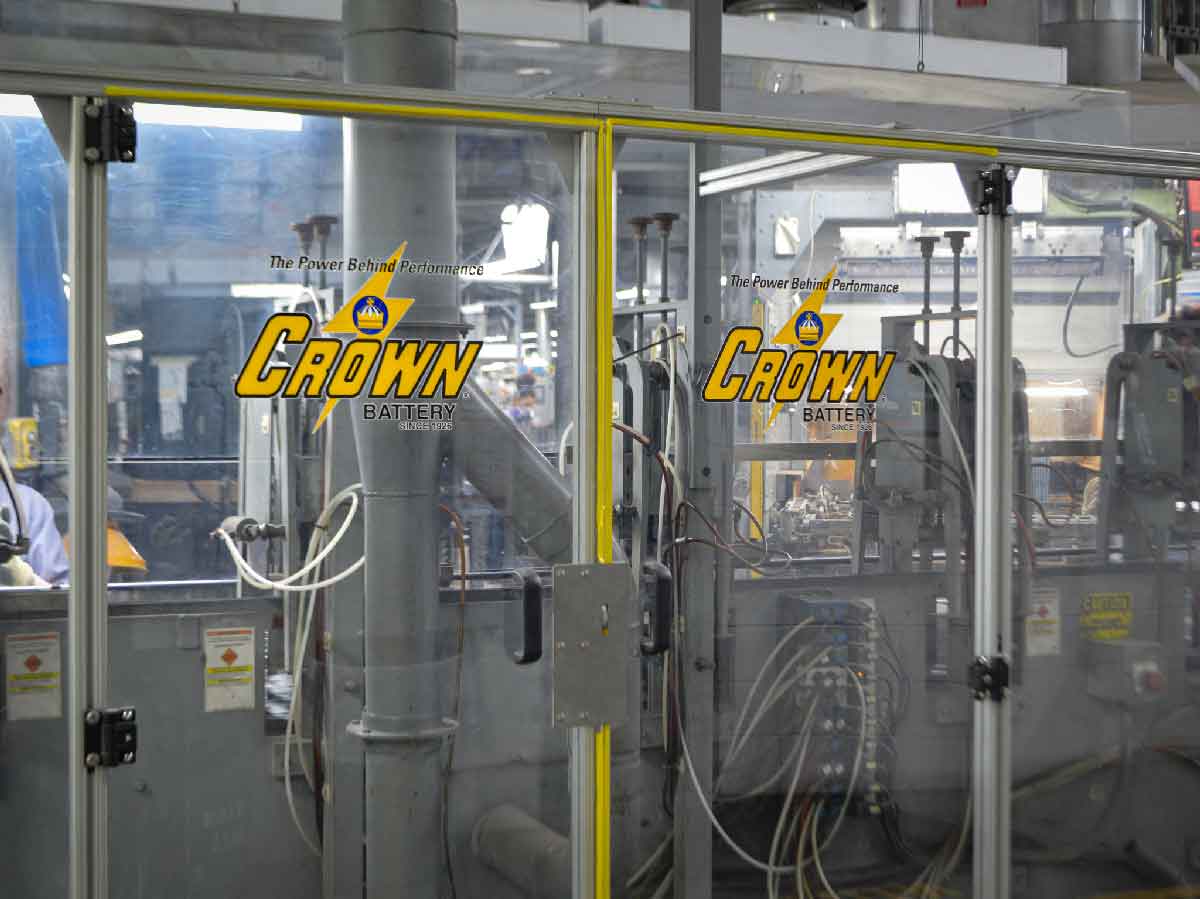 As we write this, we're more than a year into a global pandemic – and a worldwide transportation shortage. Add raw material shortages and high demand, and it's a recipe for costly delays.
There's no clear end in sight, either. Experts predict the supply chain will be stretched thin for the foreseeable future.
But you can give yourself the best odds.
Choosing Made in the USA products may help you get your orders faster – and the benefits go far beyond shipping:
Benefit #1: Shorter lead times and faster deliveries – even for international orders (here's why...)
Shipping delays and supply-chain shortages can shut down your company, hurt customers' operations, and damage your bottom line.
And as we've seen in 2020 and 2021, no company in the world is immune.
But by selecting shorter U.S. supply chains, you can help insulate yourself from some of the worst supply chain problems – even if you aren't in the United States.
How's that?
In turbulent times, companies with shorter supply chains, fewer borders, and more centralized production are better positioned to ensure reliable production and shipping.
Now, there's nothing wrong with global supply chains – and they're necessary for the vast majority of the products sold anywhere on our planet.
But if battery companies depend on global supply chains for their raw materials and manufacturing, you're vulnerable.
We've seen for years. When borders have closed, when new tariffs have appeared, and when outbreaks or shutdowns have ground supply chains to a halt.
After all, if a manufacturer can't get a critical part, then they can't finish making your product – or ship it to distributors.
Compare global production logistics with Crown Battery's approach, for example. We source 100% domestic critical materials. On top of that, we have 30 to 60 days of backup supplies for these critical materials and parts. Because we aren't waiting on ocean freight or trucks from other parts of the continent, we can produce products faster and ship them out sooner.
Of course, we've also been impacted by the global supply chain crisis. But our precautions and shorter supply chain help you get the batteries you need, faster and easier.
Benefit #2: Stringent quality control
At Crown Battery, we manufacture every one of our recyclable lead-acid batteries at our Ohio headquarters. And we employ a process with more than 250 quality checks. That includes multiple inspections by battery technicians and computerized quality control by aerospace vision systems. (These systems were popularized in computer chip assembly but are rare in energy storage manufacturing.)
There are other benefits to US production, as well. For instance, Crown's Quality department and our battery engineers are within walking distance of our production facilities. That means we can spot and fix problems much easier and faster than companies whose process includes overseas manufacturing and shipping.
WATCH OUT: Legitimate companies can do all R&D and manufacturing in-house or outsource some of that work. But every trustworthy manufacturer uses third-party testing facilities to inspect batteries at random – and ensure they meet or exceed quality standards.
Benefit #3: High environmental and safety standards
The United States has some of the most stringent environmental and safety laws and regulations in the world.
These help ensure that batteries are manufactured using the latest protocols, equipment, and training – to protect employees and our environment.
The following are just some of the agencies that work with Crown Battery:
The United States Center for Disease Control (CDC)

The US Environmental Protection Agency (EPA)

The US Occupational Health and Safety Administration (OSHA)

The City of Fremont (Ohio)

And various other federal, state, and local regulatory agencies.
We meet or exceed their stringent standards for worker safety and environmental protection. For instance, factory employees are required to wear respirators during their shifts. And our water undergoes a 19-step treatment process before it leaves the facility.
We even go one step further: We hire independent, third-party auditors to ensure we're meeting the highest safety and environmental standards.
Benefit #4: Sustainability from the ground up
No battery is perfect.
But some batteries are far more sustainable because of how they're made, collected after use, and recycled.
For instance, our sustainability commitment includes offering the most-recycled products in North America. Crown batteries are 99.3% recyclable and 98.9% recycled. (Source: "Facts and Figures about Materials, Waste and Recycling."https://www.epa.gov/facts-and-figures-about-materials-waste-and-recycling) We even build our batteries using approximately 80% previously recycled materials.
Benefit #5: Better value due to tight manufacturing controls – no outsourcing to the cheapest bidder
It's simple: the closer you are to the manufacturing facility, the more closely you can inspect and control manufacturing. In-house production ensures that every product is made using the same materials, manufacturing techniques, equipment, skilled workforce, and quality standards.
The result? You can expect your batteries to last longer and perform better.
Here's what to look for with US battery manufacturing:
100% US-Engineered and Manufactured for every battery:

For instance, at Crown Battery, we design and produce all deep-cycle batteries at our ISO 9001:2015-certified headquarters. Look out for companies that advertise advanced production facilities – but don't use the same techniques or equipment at all their manufacturing plants.

R&D labs and partnerships with other scientists and engineers:

We have an internal R&D lab and a standalone research facility in the same city (Fremont, Ohio). But we don't do all development work alone. Instead, we collaborate with the Argonne National Laboratory and other groups on experimental projects.

Durable materials and construction:

Sometimes, there's a cheap way to build something – and a reliable way. Look for companies that prioritize reliability if you want maximum uptime and long-term savings. For instance, we use the industry's thickest battery plates (metal grids filled with energy-storing chemicals). Thicker plates = more chemical energy storage = more chemical reactions = longer battery life.
Benefit #6: Create good jobs in the USA
Some manufacturing contracts go to the lowest bidder.
Meanwhile, buying American-made products helps ensure durable and long-lasting products, protects workers and the environment, grows the economy, and provides good jobs for today's employees and future generations.
Benefit #7: Improved customer service and support
When you buy products from a company that insources its support, you will usually get better service.
With Crown Battery, you get access to 200+ years of combined battery expertise. That includes factory-direct technical and engineering support, along with product and sales training. In addition, our customer service team is US-based and thoroughly trained to help you get answers and solutions quickly.
And wherever you are, Crown Battery's global distribution partners provide local customer service and support in nearly 100 countries and numerous languages.
Finally, Crown Battery offers some of the longest warranties in the industry – backed up by a US company that's been in continuous operation since 1926.
If you're ready to experience the benefits of Made in the USA batteries – and get more value from your battery company – click here to contact our experts now.