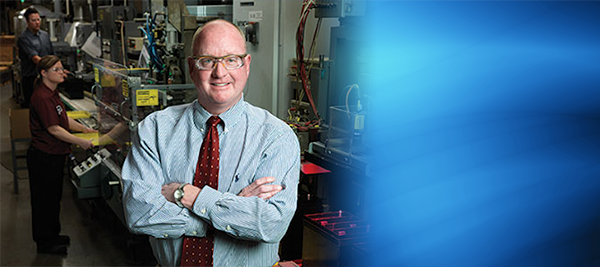 FREMONT, Ohio – The Ohio Bureau of Workers' Compensation and the Sandusky County Safety Council recently awarded Crown Battery for its efforts in preventing workplace accidents and injuries during 2012.
Crown Battery, which employs over 400 people at its Fremont headquarters, was one of only three companies out of the 77 Safety Council members to receive awards in all four categories:
100% Award – for working an entire year without injuries resulting in a day or more away from work
Group Award – for achieving the lowest incident rate in each group
Achievement Award – for decreasing accidents by 25% from the previous year
Special Award – for working at least 500,000 hours and six months without an injury resulting in a day or more away from work
Jim Anderson, Crown Battery's Health, Safety, and Environment Manager, explains, "Crown's President/CEO, Hal Hawk, makes sure safety is one of our core values and an organization-wide effort. This award comes from the combined efforts of all our employees, along with our safety programs and our advanced technology plant where traditionally hazardous jobs are automated."
During quarterly recommendation sessions, all management, department heads, supervisors, and employees meet to discuss safety training and share suggestions to improve safety.
"The best suggestions usually come from employees," says Anderson.
That insight prompted Hawk to create suggestion box that goes directly to him. "Very few CEOs will allow their day to be interrupted any time an employee has a comment, suggestion, or complaint," says Anderson. "But Hal Hawk reads every letter. He wants every employee to be able to communicate directly with him."
"No company could win this award without a great team," says Hawk. "We're proud of our managers and workers for incorporating safety awareness into their daily work, and we couldn't have won this award without them."