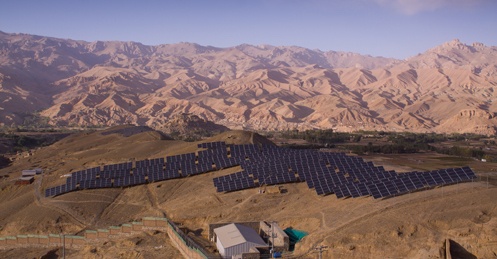 In the mid-2000s, only 1 in 10 Afghans had electricity. And Central Afghanistan's Bamyan province was left with a crippled infrastructure that couldn't even power schools and hospitals.
Now, there's hope: the 1MW Bamyan Renewable Energy Project (BREP), Central Asia's largest off-grid power system utilizing renewable energy batteries.
Designed by Tony Woods at Sustainable Energy Services International and funded by the Government of New Zealand, the project is bringing green electricity and solar energy system storage to over 2,500 buildings, improving quality of life, and creating new jobs across the province.
In this article for North American Clean Energy Magazine, Crown Battery's VP of SLI products, John Connell, reveals how reliable electricity transforms lives -- along with a case study of the equipment built to operate in harsh desert conditions.
In this article, you'll discover:
Case Study: How Tony Woods chose, tested, and installed equipment that would survive extreme desert conditions

How electricity transformed the Afghan people's lives

Lessons learned to help you create an off-grid system that's scalable

The secrets of working with a local community to make sure a project succeeds