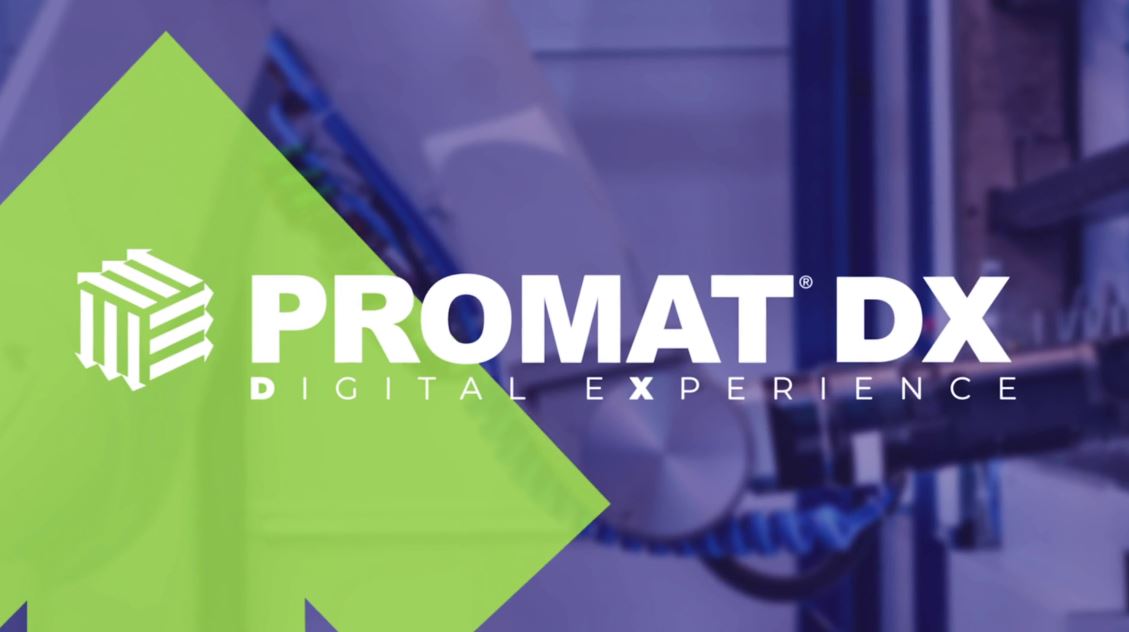 ProMatDX is exciting. But it can get overwhelming fast -- especially when you're at your (home) office.
Yes, ProMat is an excellent event to network, learn about the latest trends and ideas, find suppliers, and land new customers.
But since it's North America's largest expo for manufacturing and supply chain professionals... there are hundreds of exhibitors and events are crammed into a few days. It's impossible to see everything.
And since ProMatDX is online-only, the regular tips and tricks won't get you maximum results.
See, there's no transportation, lodging, physical setup, or packing up. That's a huge time-saver.
But you'll also be at your office (or home office) -- with the same email notifications, distractions, and stream of meetings.
This brief guide will help you carve out time to really attend the event, meet more people, and get the most out of ProMatDX.
---
Before ProMatDX
1) Treat ProMatDX like an in-person event -- and block it out on your calendar.
When you're on a business trip, it's easier for colleagues to know you're out of the office.
But at digital events like ProMatDX, you're still in the same office (or home office) -- and everyone knows it, from coworkers to spouses and kids.
These tips should help protect your time at the event:
Block out the event in your calendar so you're less likely to be added to meetings.

Email coworkers to let them know that you'll be attending ProMat and won't be available.

Set up an out-of-office message.

Turn off notifications and alerts.

Mark yourself as "Away" or "Unavailable" in Teams, Slack, or whatever communication and meeting tools you use.

Wear a noise-canceling headset to block out the outside world and hear/speak more clearly.
2) Pre-register online
Registration is fast, easy, and free. Just go to ProMat's registration page to get started.
Be sure you're registered as part of your company. Sponsors may get additional benefits, including AI-Matchmaking for networking.
3) Reach out to your network
Let your most valued customers, vendors, and sales reps know that you'll be attending. Just drop a personal email to see if they're able to meet up.
You can also find customers and prospects on ProMat's site... then schedule meetings with them directly:
Finally, boost your online presence by adding a banner to your company's website, tweeting to your followers, and using social media to spread the word that you'll be at ProMatDX.
4) Try the 80/20 Rule to select events and companies you'll visit
ProMatDX features a variety of keynotes, educational sessions, and networking events.
It's impossible to see everything... so choose sessions and booth visits based on your goals and plans for the year. (If you still can't see everything you want, work with your team to create a plan and split up. You can report back to each other later.)
Fortunately, this year's all-digital experience makes attending even easier; you don't have to run to the other side of the expo hall or get lost navigating the numbering system. And it's dead-simple to carve out time for an event.
See an event you're interested in? Just click a few buttons to put it in your calendar:
Monday, April 12
Discover how Crocs built out flexible fulfillment in months, rather than years -- despite COVID and surge in demand.
Tuesday, April 13
Wednesday, April 14
Thursday, April 15
Friday, April, 16
Click here for the full schedule of keynotes, product demos, seminar, and networking events.
After the show, manage follow-ups
During the show, you'll probably have a long list of people and companies you want to learn more about -- or meet with.
We find it helpful to log them in CRM software or a contact management program.
If you take a simpler approach, lay out a spreadsheet with the companies you talked to, their contact information, notes on the conversation, and action steps (with dates). This makes it easy to know what to do next.
You can schedule a meeting with us, chat, or drop off a business card. And you can even re-watch in-person Power Meetings filmed at ProMat 2019.