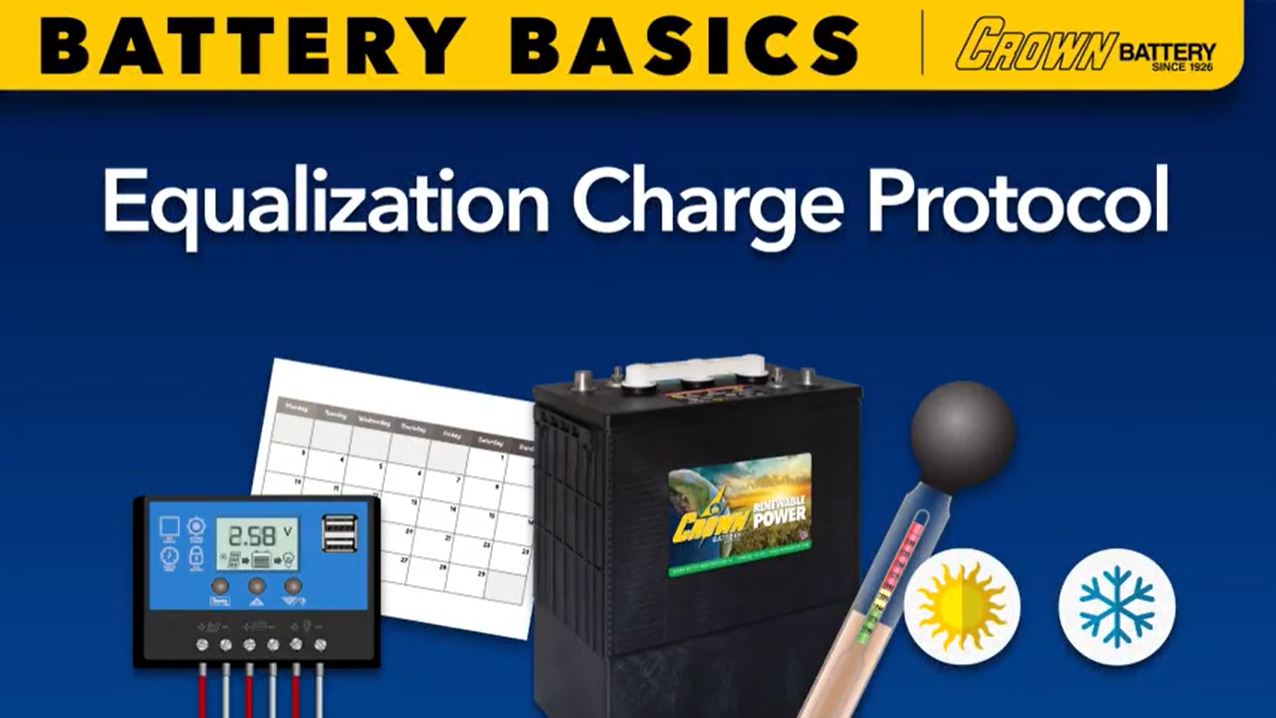 watch. learn.
the battery basics
Lead Acid Battery Energy Storage Solutions for Renewable Power Systems
Become familiar with equalization charge protocol, including timing and considerations

—

which may require periodic adjustments to your renewable energy system charge controller settings.
Watch Now
Fill out the form below to access this video presentation.
All rights reserved Crown Battery