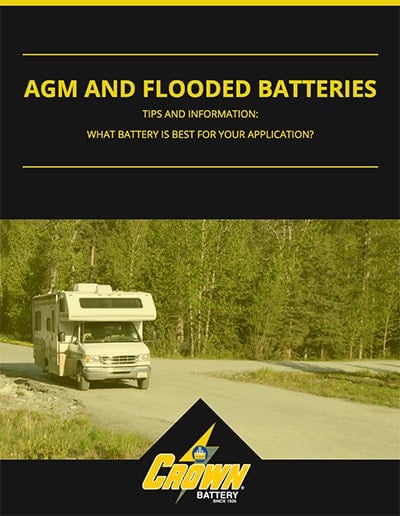 What Battery is Best for Your Application?
Rechargeable batteries account for nearly half of worldwide battery sales, but do you actually know which type you need for your daily use?
Tips & Information You'll Find out in this download:
What AGM and Flooded Batteries have in common
What makes each type unique
When you should use each one and why

Complete this form to download our comprehensive guide on the specific differences between these two popular battery types.
Download Now
Access your copy of our AGM vs. Flooded Batteries guide by completing and submitting the form below:
All rights reserved Crown Battery