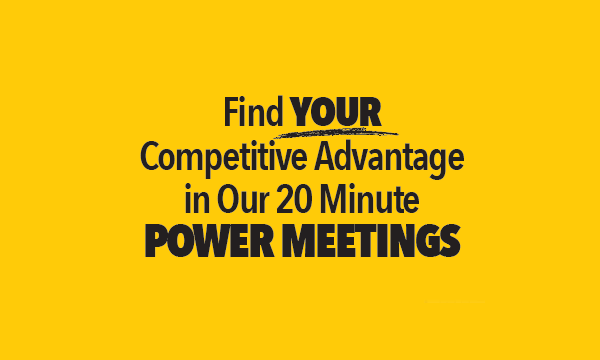 When experts have battery questions, this is what they do...
They visit Crown Battery (Booth #2601) at Solar Power International 2019 to get objective, hype-free answers from the source.
This year, we're flying in experts from across the country to answer your biggest questions about energy storage and system setup.
They'll be presenting during our free Power Meetings, a series of in-booth educational presentations that arm you with the latest insights on the battery market and best practices.
Meet the experts you'll get answers from:
Guest speaker: Pippi Peterson


Leading off-grid RV living and travel expert on YouTube, DIYer, and world traveler.
Guest speaker: Mark Snyder

Guest speaker: Mark Snyder, Owner of Mark Snyder Electric, independent system designer/installer; consulted with DreamWorks, the International Space Station, NASA, and NREL Featured in: "The Daily Show with Jon Stewart," Home Power Magazine North American Clean Energy, Solar Power World, and EmeraldPlanet TV.
Guest speaker: Will Herndon

President of NewGrid; independent Off-Grid system designer and installer in the Southwest with more than 30 years' expertise in solar engineering, sales, and installation. Consultant on leading off-grid projects in Arizona and surrounding states.
Guest speaker: Chip Johnson

Battery Expert and Western Region Sales Manager, Crown Battery Manufacturing Featured in: Home Power Magazine, North American Clean Energy, and EmeraldPlanet TV
Guest speaker: Aaron Opelt

Battery Expert and Central Sales Manager, Crown Battery Manufacturing Renewable energy installation specialist.
Here's what you'll learn:
"Lead-acid or Lithium-Ion?"
Independent system designer and installer Mark Snyder lays out all the pros and cons of both battery technologies -- all the facts, none of the marketing hype.
---

"Hidden costs: Will your battery recycle -- or will you foot the bill for disposal?"
One battery is 99% recyclable. The other is 0%-60% downcycled -- and you might foot the bill for disposal. Chip Johnson reveals which battery has a hidden cost -- to the environment and to you.
---

"Here's why I chose off-grid RV life -- and Crown Battery"
If you've ever thought of living off-grid or in an RV, you don't want to miss Pippi's story.
If you run a business, you'll learn her strategy that turned a video for family into a YouTube channel with more than 100,000 subscribers. And if you ever use batteries, you'll discover how to avoid battery marketing hype – and get greater life, reliability, and safety.
---

"I'm an independent installer -- Here's how to select your next battery supplier"
Upstarts, snake oil salespeople, and internet shills are everywhere. And what you don't know can cost you a fortune. Will Herndon explains his unbiased strategy for finding a battery supplier - including the exact questions you need to ask your battery supplier.
---

Secrets of 24-Year-Old Lead-Acid Batteries (that still power my off-grid home)
"My Crown batteries turned 24 years old, and they still run great," says Mark Snyder. "Here's how I did it -- and what you can do to get longer life out of your installation."
During this presentation, you'll learn Mark's 5 unconventional strategies for long life -- including best practices for enclosures, battery selection, sizing, and more.
---

"How to select your next RE battery - hype-free and unbiased"
Aaron shows you how to separate battery marketing hype from reality -- including key battery selection criteria (any battery, any company)... recyclability basics... and how a new DoD and surge capacity scam can leave you in the dark.