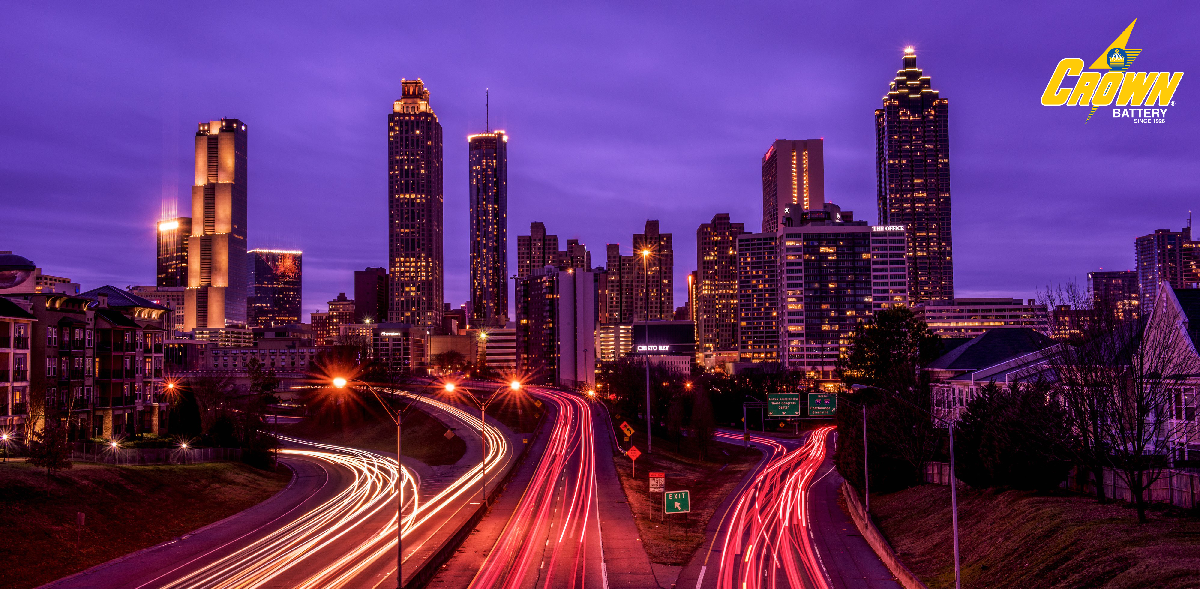 Trade shows can be exhausting – you walk and stand all day... and you're networking, talking, and staying "on" from early morning until dinnertime.
If you're ready to unwind and relax after a long day at MODEX, we can help.
We've scoured reviews, asked a few locals, and dug deep to find Atlanta's best nightspots and restaurants – all a quick ride from the trade show.
With this hand-selected list, you'll know where to go for every post-show craving you might have, so you can be fresh and ready for the next day - and have a little fun, too.
Want tasty pub food, local beer, and a place to watch the game?
Torched Hop Brewing
249 Ponce De Leon Ave NE
Atlanta, GA 30308
Torched Hop is known for its tasty food – be sure to try their famous grilled cheese -- and their house beers. (There's also an ample selection of guest taps to round out the menu.)
If you want something more fast-paced, you can even play shuffleboard and bocce ball with your coworkers and new friends.
And of course, Torched Hop is sure to have the game on.
Escape to paradise with the world's best Mai Tai
Trader Vics (hidden inside the Hilton)
255 Courtland St NE
Atlanta, GA 30303
Closed Sunday - Monday
Tuesday - Friday from 5:00 pm - 12:00 am
An authentic Trader Vics Mai Tai is a revelation – the perfect blend of full-bodied Jamaican rums, orange curacao, orgeat, simple syrup, lime juice, and mint.
It only makes sense: Trader Vic invented the Mai Tai in 1944 – and this Polynesian-themed paradise is one of remaining outposts from that golden era.
So while most bars serve a patchwork mix of well rum and leftover juices – then drop in an umbrella and call it a "Mai Tai" …
You can sip the real thing in one of the last original tiki bars – the last vestige of a time when people went to bars for an experience, not just a drink.
Want to dance the night away? Hop over to...
565 Main Street
Atlanta, GA 30324
Wed-Thu: 9pm-3am
Known for its great dance scene, Tongue and Groove has been a local favorite for nearly 20 years. You can dance the night away in two distinct rooms (your choice of house/hip-hop and top 40).
And you probably won't have to wait for service either; it's generally fast, and there are multiple bars. Check the calendar to see special events as they're unveiled.
Want to laugh -- and see Atlanta's favorite local theater?
569 Ezzard St SE
Atlanta, GA 30312
After a long day on the floor, it's time to laugh and relax.
Dad's Garage Theater features a mixture of original plays and top-notch improv shows.
They've even hosted nationally known comedians including Aisha Tyler and improv legend Colin Mochrie ("Who's Line Is It Anyway").
Check the schedule (it changes) – and enjoy.
Want to race against the clock and test your wits?
Mission: Escape
500 Bishop St NW, Suite E3
Atlanta, GA 30318
Escape rooms are a new and exciting form of entertainment.
In Mission: Escape, you and your friends (and/or coworkers and total strangers) are locked in a themed room.
You have 60 minutes to escape – or lose. You'll race against the clock, uncovering clues, solving puzzles, and testing your creativity and problem-solving.
NOTE: Because the venue is so popular, be sure to reserve your tickets early.